Choosing your 2017/18 ski holiday dates
Tied to school holidays or do you have 'carte blanche' for your ski dates?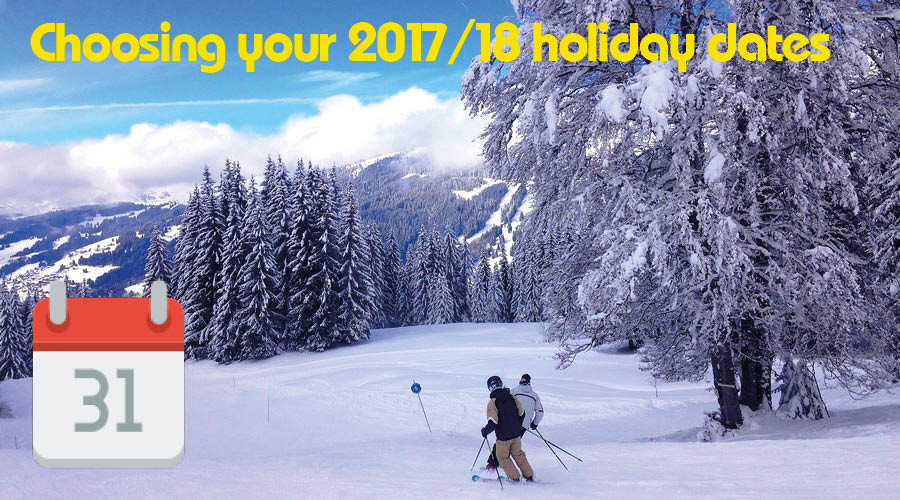 Here's a reminder of the main British and French school holiday dates during the coming 2017/18 winter season.
British school holiday dates 2017/18*

| | |
| --- | --- |
| Christmas & New Year | 23rd Dec 2017 - 7th Jan 2018 |
| February half-term | 10th - 18th Feb or 17th - 25th Feb 2018 |
| Easter | 30th Mar - 15th Apr 2018 |
* Some schools/areas may differ slightly, particularly at half-term.
In France, the country is split into 3 zones and the half-term holidays are spread over 4 weeks.
French school holiday dates 2017/18
| | |
| --- | --- |
| Christmas & New Year | 23rd Dec 2017 - 8th Jan 2018 |
| Winter (half-term) | 10th Feb - 11th Mar 2018 |
| Spring | 7th Apr - 6th May 2018 |
The busiest weeks on the slopes tend to be at New Year and February half-term, when the British, French and other European holidays overlap.
Christmas and Easter see average numbers on the slopes but are rarely crowded.
If you're flexible with holiday dates and are thinking of skiing or snowboarding in the Alps this season, there can be some great advantages to travelling outside the peak New Year and half-term weeks...

Airline seats tend to stay cheaper for longer which means that you're more likely to find a good deal.

Accommodation in Les Gets and Morzine is significantly less expensive outside peak weeks.



You'll get better value for money from your lift pass as there'll be little or no queuing.
The slopes, cafes, bars and restaurants will also be less crowded.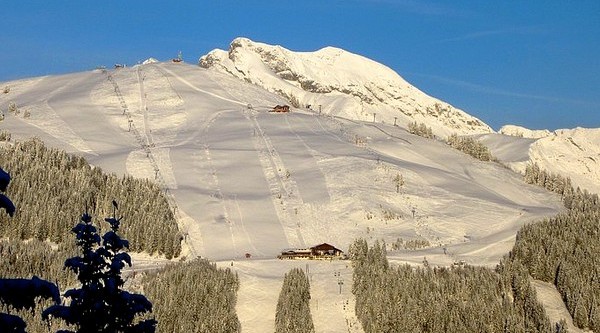 It's hard to put a price on the privilege of being able to ski when the air is cold and crisp, and there's nobody around you on the slopes.
Some of the best snow conditions can be found in January when the temperatures tend to be colder, keeping the pistes in great shape. Soft, 'winter snow' is more forgiving and makes learning to ski more enjoyable.
Ski schools tend to be quieter in January so many of the classes will have fewer people in them and instructors will have more availability for private lessons. Some ski schools offer discounted rates at low season.
All articles