Likely a winter to remember!
Read about early snowfalls and expert predictions for winter 2017-18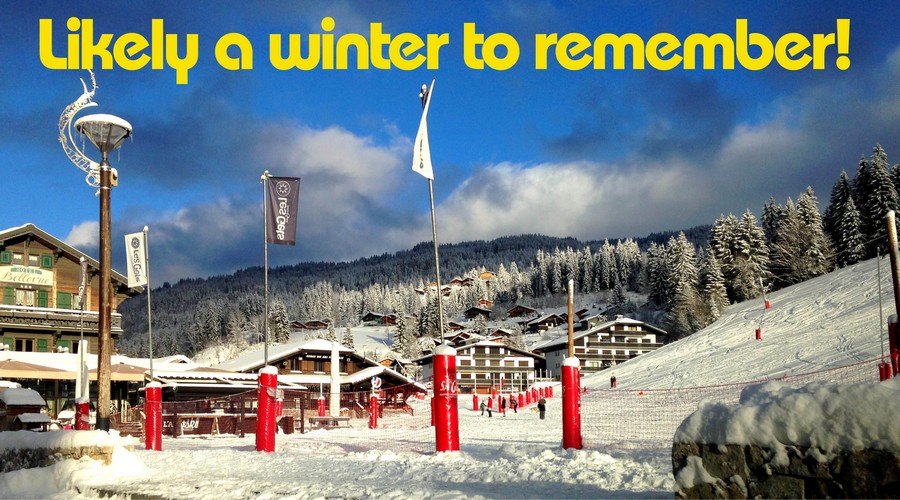 Photo taken 9/12/17
Are you dreaming of a white Christmas?
With all the recent snowfall, we know that we're going to have a white Christmas in Les Gets!
It's not too late to grab yourself a last minute short break or a week's holiday to come and enjoy the amazing conditions.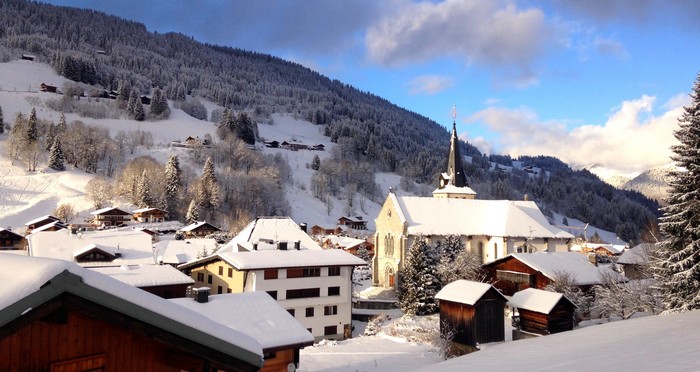 Photo taken 9/12/17

The ski lifts have started opening earlier than planned (mainly at weekends) and snow clearers are working flat out to try and keep roads and pavements clear.

Here's a little video clip showing how Les Gets village was looking on Saturday 9th Dec and we've subsequently had a further 20-30cm of snowfall.
But what do the experts predict for the coming winter?
Global Weather Oscillations (GWO) has nineteen 19 years of ongoing research using a combination of Meteorology, Oceanography, Climatology, Geology and Astronomy along with extensive historical weather and climate data to develop techniques for climate prediction.
GWO predicts the 2018 winter will experience cold Arctic blasts on the scale of every 2 or 3 weeks. It will be very cold across Northern Europe – and cold from Iceland through Ireland to France and Northern Italy.
According to GWO, the 2017-18 winter should be reminiscent of the El Nino winters of 2009-10.
…and likely a winter to remember!
All articles