Teen Explorers (13-18 yrs)
Skiing for teenagers in small groups (maximum 5)
3 + 4 + 3 hour sessions (total 10 hours) on alternative days.
These groups are a perfect solution for parents who want their teenagers to have fun with like-minded youngsters and challenge their skiing on different terrain with the safety of an instructor.

Teen Explorers sessions are designed to be challenging but also flexible, so youngsters can achieve individual goals. The sessions are relaxed and can be tailored to the group, encouraging learning through desire and fun.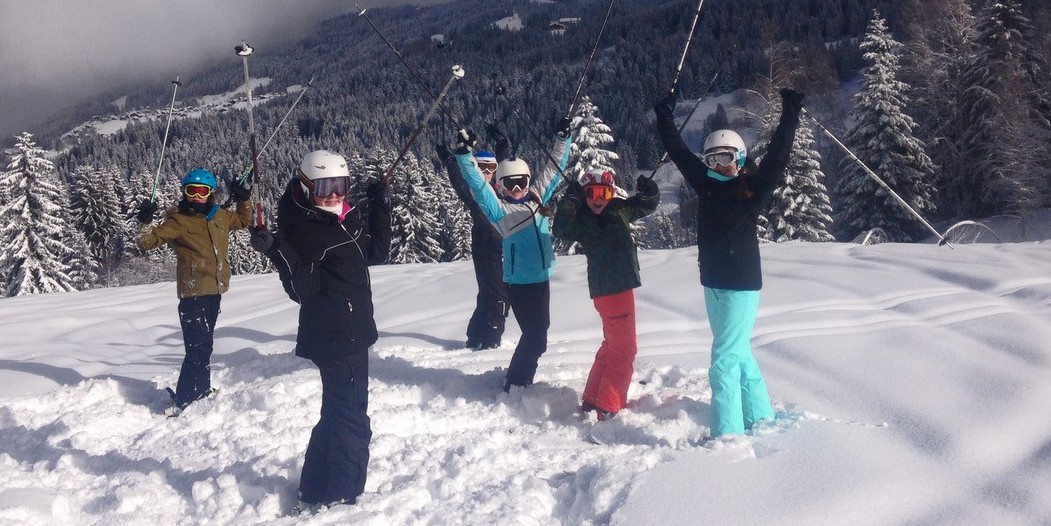 Here are some of the areas we may cover:
Bumps

Steeper angles
Variable snow textures
Travelling at higher speeds.
Learning about safety in more challenging environments.
Video using your phone so you can keep as a record (useful for PE exams)
Useful drills (which will improve your performance, so you can go away and practice).
Teen Explorers comprise 3 sessions (total of 10 hours) on alternate mornings throughout the week - 3 hours on the first/last sessions and 4 hours on the middle session. This longer mid-week session gives more time to explore areas such as Mont Chéry.
Teenagers must be confident skiing most red runs and be a minimum of level 6. See ski levels here.
We normally split groups into 13-15 year olds and 16-18 year old groups.
There are no tests, assessments or ski awards as we feel that teenagers need a holiday from those pressures.
View prices here.