Find the artist in yourself
and create your own lines!
In this very difficult time we are having with Covid-19, we have to stay positive and our thoughts are with the key workers at this critical time.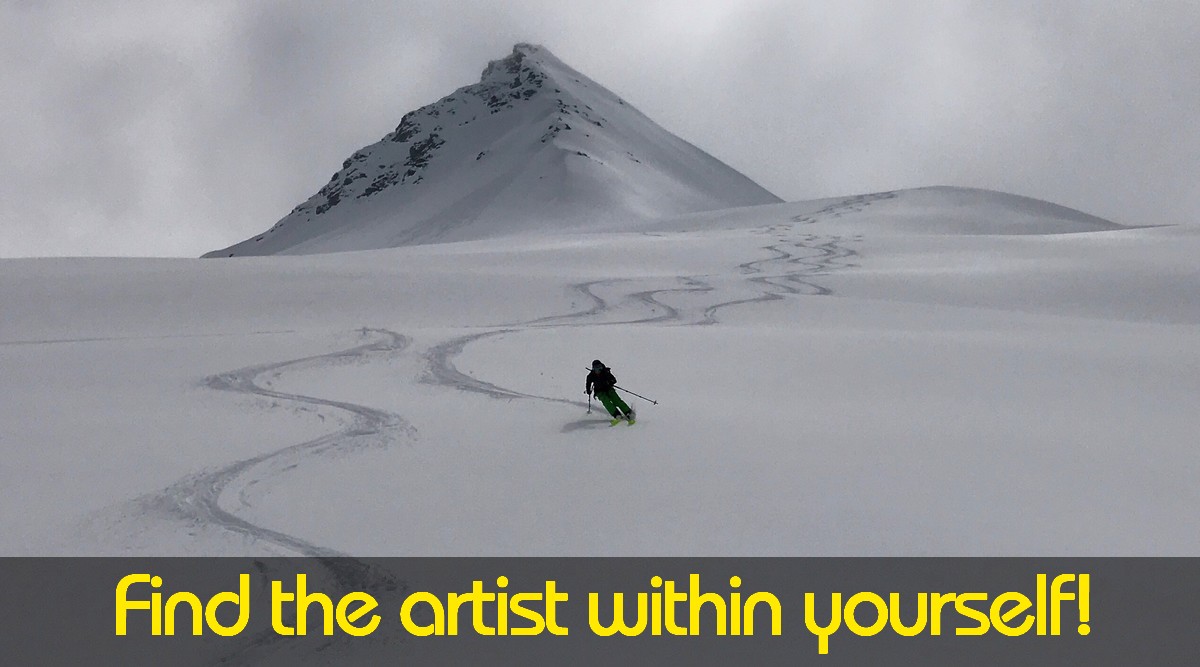 Memories of skiing are never forgotten, but should inspire us to come back and enjoy the mountains again and again.

Skiing and boarding is the creation of lines on the snow. Some lines are very pronounced and others are smears. Some lines are symmetrical and define a curve, some are irregular and do not.
Everyday skiers and boarders create a picture on the snow, showing their creativeness, each day the picture is erased, whether it be a fresh full of snow or the piste machine and then it starts again.
So each day is a fresh start, creating new lines, more defined lines. Have you ever taken the time to look back to see how good an artist you are? (especially when you are lucky enough to take the first run down).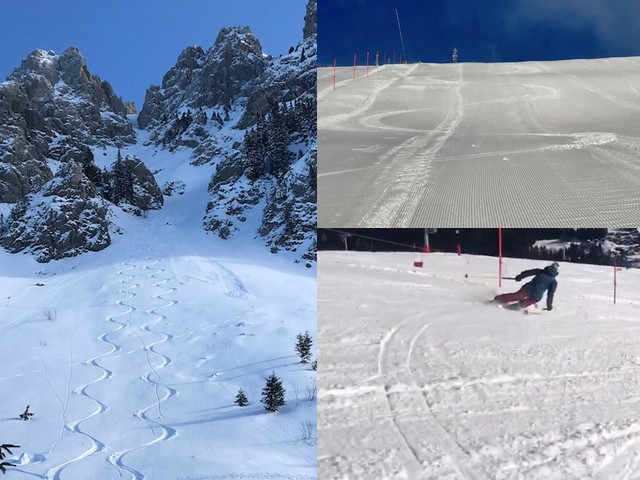 Remember an artist takes many forms:-
Geometric Artist - Uniformed shapes, creating the symmetry, the perfect curves on the snow.
Intuitive Artist - Just get out there and do it, it does not matter what it looks like.
Layered Artist - Building on what you know, developing new skills and sensations, being three dimensional.
We need a bit of all three to be the best artists.
When I want to get to the heart of it, I do not necessarily want to be stuck with just technique, that is so labour intensive. On the other hand, when I want to think and adjust, quick and simple is not going to make the difference.
Sometimes my imagination, wants to be playful, other times it wants to be thoughtful and deep. When the Moment and Mood defines what I need, this will give me more enjoyment and surprisingly I will learn more.
Be the artist and draw the lines that your mood dictates.
PICTURES CREATE GREAT MEMORIES!
Stay safe and see you next year.
All articles