Real outcomes that make a difference!
This is what you need to strive for, to really enjoy the mountains.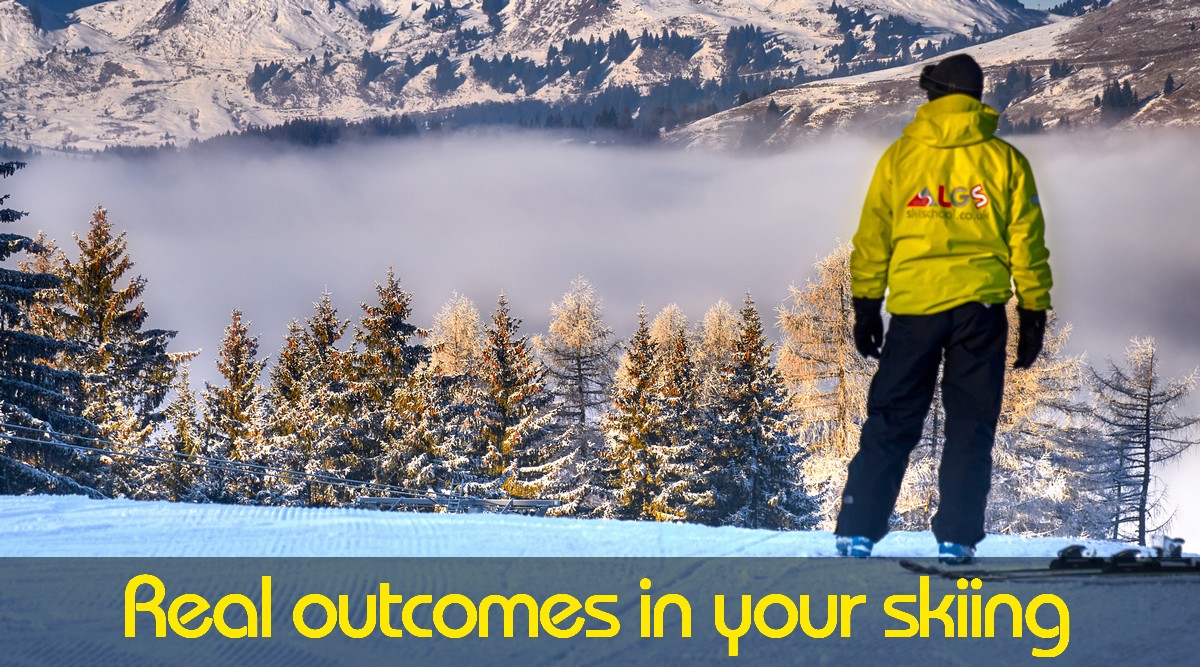 To learn to ski or snowboard you start with small, subtle movements and feelings generated through your feet, which allows movement patterns to grow from balance.
Start little grow big. Allow your mind to understand and your body to adapt.
First you need to find the ATTACHMENTS, what connects to what? That's Mind and Body working in harmony with the Mountain.
Why is this important?
Like any relationship conflict is good, but in the end you must get agreement to move forward, otherwise, in the extreme giving up could become the outcome, which is what no one wants.
Experiment with different tasks, failure will happen and success will happen.
Failing is conflict, which in itself is healthy and positive, because you are searching for the answer.
Agreement is success, but in itself you have to assess the level of success, because if you do not totally believe, it will force you back into the conflict cycle.
Real success is when you totally believe, you have made an attachment. It works in many different environments and situations.
Always test the boundaries, Physically, Emotionally, Environmentally and Situationally, but do it safely.
Create REAL challenges for yourself, by doing so, you will create new conflicts, but also find new solutions.
So what is REAL?
R espond
E nvironment
A ttitude
L earning
They all work in harmony together.
RESPOND
Ask this question: How do you respond to a situation? For example:
I see a narrow, steep corridor between some trees. I set off, I feel grip, I move quickly. I stay calm and focused. I know I have the experience. I can do this. I create rhythmical short curves reacting to what I see. This maybe a response and a great outcome.
I am getting off a chair lift, someone falls over getting off the chair in front, my path is blocked, I see a small gap to ski through, I look at it, I don't totally believe I am going to do it, but I do, I miss the person who has fallen over. I am starting to believe I can do this. Another positive outcome.
How you respond is time critical and my response could be inwardly focused (what I need to feel? or movement pattern I need to make) or outwardly focused (where am I going? what type of curve do I want to create?).
It will involve making decisions.
ENVIRONMENT
Explore, but stay safe. This is why we need instructors, to take us into different, suitable environments, so skill development takes place.
For example, if you want to develop your skills in soft snow or bumps, then you need to be in it, to understand the issues, but this also, may need to be, time limited, because of fatigue.
Steep slopes can be emotionally and physically draining, so again time limited.
Mix hard and easy, or familiar and unfamiliar.
Attitude

Understanding your inner self. What makes you tick? Confidence levels.
Indecisive attitude, can lead to you never making decisions yourself, so always being reliant on someone else, which can affect your ability to practice.
Some examples:
Being fearful of riding a chairlift solo, because you are not confident at getting on or off or you struggle to get up if you fall over.
Or you find yourself, always asking the "What if this happens?"question, which then leads to, how do I deal with this, if I am on my own?
This is where private lessons can really help change your attitude in a positive way and guide you in the right direction, so you can be independent.
Lessons can really help you, with making correct and positive decisions.
Lessons will give you the understanding, so you can make good decisions. It is quite often the simple things, like taking a deep breath, before you act, that give you the positive outcome you are searching for. Should I go left or right. Make the decision. I am going left, be decisive.
However, be careful because a decisive attitude, without thought, could lead you into a situation you do not want to be in, such as taking an easy piste, not knowing that it then leads into a piste that is far too difficult for your ability.
So lessons will give you the confidence, to know what pistes you should be training on and will help you make good choices.
Remember hitting the extremes normally leads to conflict.
Learning
Learning and understanding really starts to happen when you have made attachments between the mind, body and the changing situation. When you make an attachment you will always remember it
and it will become an anchor to refer back to. The more attachments you have, the better ski/boarder you will be.
This will happen easily, if you keep your mind open to new ideas and concepts, even if it conflicts with what else someone has said. You have to continually evaluate and ask the question Why? If you do not know the answer, you need to find out.
Be proactive, Do not be afraid of asking any question, because that might make the difference to whether you complete the jigsaw puzzle.
Practice time is so important to fast track learning and to throw up any questions that become apparent. So contact time with an instructor is so important so you work in a smart way and not a hard way. Remember, if you're only on holiday for a week, it's good to make the most of your time on the slopes.
Keep everything REAL, you cannot be a world champion in a week, but you can be a champion inside. I have improved, I am now empowered to get better and better.
Positive outcomes lead to more positive outcomes, because you don't allow negative thoughts to get in the way. So you enjoy the sport more. Its a WIN WIN!
Start little and grow big, but not too fast and always evaluate on the way.
Photo credit: GioFlemingPhotograpy
All articles